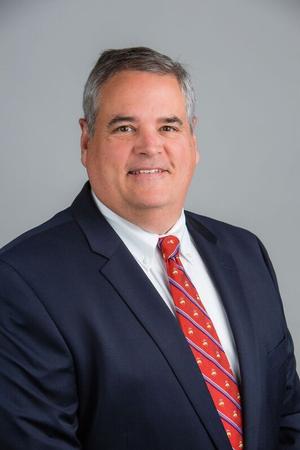 Joseph (Joey)
Cason
Partner and Investment Representative
Joey Cason is the Managing Principal and he is an Investment Representative for Parable Financial Network (PFN).  Mr. Cason started his career at Edward Jones over 22 years ago and became an Independent  Financial representative in 2001.  He, along with his partner, Paul Walker formed Parable Financial Network in August of 2014. 
Joey has a BBA in Business Management from Valdosta State University and a Master's Degree in Public Administration from Georgia Southern University.  He has served as a leader in the Brunswick Community in many capacities.  Some of these are Chairman of the United Way of Coastal Georgia and Brunswick-Golden Isles Chamber of Commerce e Executive Committee for 4 years in varying capacities among other chairman positions. Currently, Joey has been helping with the reorganization of Camden County Public Service Authority. 
His other passion is football.  Joey has officiated High School Football which he began in 1989.  He has officiated 3 State Championships and has worked in Georgia Dome.  Over his career, he has officiated over 90 playoff games and over 500 Varsity and sub-varsity games.
Joey and wife, Sheila live in Brunswick with their Border Collies.  Joey has 5 grown children- a daughter, Keeli married to Daryl of Valdosta, son Gabriel married to Regan, son Derek married to Samantha, Dylan and Deanna.  He has 4 grandchildren, Eli, Millie, John Huges, Joseph Hampton and Braylen.
Why work with Joey Cason?
He has a passion, some would call it a calling, for helping set financial goals and then formulating plans to help achieve them.   He works with clients throughout Georgia and across the southeast.  He has extensive experience in basic financial planning as well as advanced strategies including Trust, Company Retirement plans and Advanced Life Insurance Strategies.