Nov 2021 Newsletter
November 2021 Newsletter-Happy Thanksgiving!
Did your mother ever tell you to count your blessings when you were complaining as a child? I know mine did. Whenever I was getting negative and starting to complain about things not going my way she would tell me to count my blessings. When I was young, I had no clue what that meant. As an adult I totally get it. God has blessed me with so much, and sometimes I need to remind myself.
Bless the LORD, O my soul, and all that is within me, bless his holy name Bless the LORD, O my soul, and forget not all his benefits, who forgives all your iniquity, who heals all your diseases, who redeems your life from the pit, who crowns you with steadfast love and mercy,
Count Your Blessings
David knew what it was like to be taken care of by the Lord. In the first four verses, he recounts the many ways that the Lord has blessed him. His sin has been forgiven, and he has been healed of diseases, redeemed from the pit, and crowned with steadfast love and mercy. He doesn't want to forget all of these benefits, so he repeats them back to the Lord. This is something we should do as well. Spend some time recounting all of the many blessings God has bestowed on you.
Return the Blessing
For all of those blessings, David wants to return the blessing back to the Lord. His heart is full of gratefulness so he sings "Bless the LORD, O my soul!" With all of his heart, David worships the LORD. The way that we bless the LORD is by worshipping him. No gift or act of service will ever come close to the blessing of worship. Give him all the praise and glory.
Are you going through a difficult time? Maybe you feel stuck in life and can't seem to get out? Instead of focusing on your situation remember two things: First recount the blessings that God has given you and second remember that he has crowned you with steadfast love and mercy. When we do this, our heart will be full, and all of our problems won't seem so big. Count Your Blessings.
Please remember to send in your retirement account annual fee payment along. This will be due by the end of the month. Also, the alternative investment fee will be due in Dec. Please contact Jan Clark for more information
Email Address-Please remember to use our business email address when you are emailing your advisor and/or Jan. Joey.cason@parablefinancialnetwork.com, paul.walker@parablefinancialnetwork.com, thomas.barnes@parablefinancialnetwork.com, patrick.owens@parablefinancialnetwork.com, jan.elkins@parablefinancialnetwork.com.
TEXT- Sometimes its easier to text your advisor, we also enjoy this technology but as a reminder, if you are texting business, please use these numbers instead of our personal cell phone numbers.
Jan Clark-(912)417-3745,
Joey Cason-(912)348-5278
Paul Walker-(912)348-5647
Thomas Barnes-(912)417-3610
Patrick Owens-(912)244-8342.
Required Mininum Distributions-If you are required to take a distribution from your IRA account, please contact the office to have this set up. This needs to be completed by the end of the year.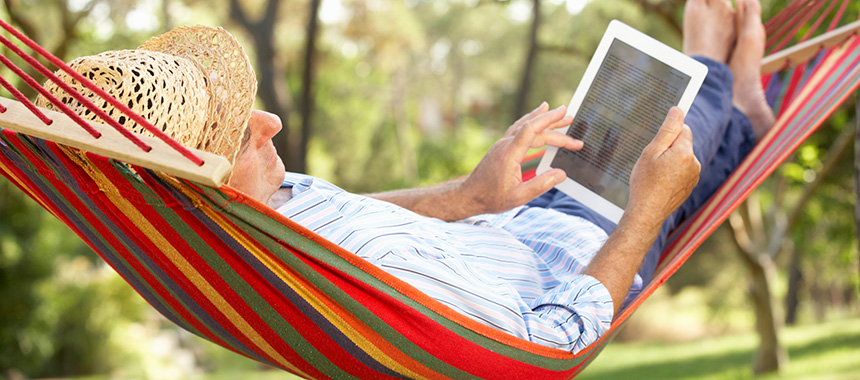 What Is a Required Minimum Distribution?
A required minimum distribution (RMD) is the annual amount that must be withdrawn from a traditional IRA or a qualified retirement plan (such as a 401(k), 403(b), and self-employed plans) after the account owner reaches the age of 72. The last date allowed for the first withdrawal is April 1 following the year in which the owner reaches age 72. Some employer plans may allow still-employed account owners to delay distributions until they stop working, even if they are older than 72.
RMDs are designed to ensure that owners of tax-deferred retirement accounts do not defer taxes on their retirement accounts indefinitely. You are allowed to begin taking penalty-free distributions from tax-deferred retirement accounts after age 59½, but you must begin taking them after reaching age 72. If you delay your first distribution to April 1 following the year in which you turn 72, you must take another distribution for that year. Annual RMDs must be taken each subsequent year no later than December 31.
The RMD amount depends on your age, the value of the account(s), and your life expectancy. You can use the IRS Uniform Lifetime Table (or the Joint and Last Survivor Table, in certain circumstances) to determine your life expectancy. To calculate your RMD, divide the value of your account balance at the end of the previous year by the number of years you're expected to live, based on the numbers in the IRS table. You must calculate RMDs for each account that you own. If you do not take RMDs, then you may be subject to a 50% federal income tax penalty on the amount that should have been withdrawn.
Remember that distributions from tax-deferred retirement plans are subject to ordinary income tax. Waiting until the April 1 deadline in the year after reaching age 72 is a one-time option and requires that you take two RMDs in the same tax year. If these distributions are large, this method could push you into a higher tax bracket. It may be wise to plan ahead for RMDs to determine the best time to begin taking them.
Four Reasons to Review Your Life Insurance Needs
You may have purchased life insurance years ago and never gave it a second thought. Or perhaps you don't have life insurance at all and now you need it. When your life circumstances change, you have a fresh opportunity to make sure the people you love are protected.

Marriage
When you were single, life insurance might have seemed like an unnecessary expense, but now someone else is depending on your income. If something happens to you, your spouse will likely need to rely on life insurance benefits to meet expenses and pay off debts.
The amount of life insurance coverage you need depends on your income, your debts and assets, your financial goals, and other personal factors. Even if you have some low-cost life insurance through work, this might not be enough. Buying life insurance coverage through a private insurer could help fill the gap.
Parenthood
When children arrive, revisiting your life insurance needs could help you protect your growing family's financial security. Life insurance proceeds might help your family meet both their current obligations, such as a mortgage, child care, or car payments, and future expenses, including a child's college education. Even if you already have life insurance, children are among the most important reasons to review your policy limits and beneficiary designations.
Retirement
As you prepare to leave the workforce, reevaluate your need for life insurance. You might think that you can do without it if you've paid off all your debts and feel financially secure. But if you're like some retirees, your financial picture may not be so rosy, especially if you're still saddled with mortgage payments, student loan bills, and other obligations. Life insurance protection could still be important if you haven't accumulated sufficient assets to provide for your family, or you want to replace retirement income lost when you are no longer around.
Life insurance can also be an important tool to help you transfer wealth to the next generation. Or perhaps you're looking for a way to pay your estate tax bill or leave something to charity. You may need to keep some of your life insurance in force or buy a different type of coverage.
---
Consumers Understand the Value of Life Insurance

Source: 2021 Insurance Barometer Study, Life Happens and LIMRA
---
Health Changes
A common concern is that life insurance coverage will end if your insurer finds out that your health has declined. But if you've been paying your premiums, changes to your health will not matter. Some life insurance policies even offer accelerated (living) benefits that you can access in the event of a serious or long-term illness.
You may be able to buy additional life insurance if you need it, especially if you purchase group insurance through your employer during an open enrollment period. Purchasing an individual policy might be more difficult and more expensive, but check with your insurance representative to explore your options.
Of course, it's also possible that your health has improved. For example, perhaps you've stopped smoking or lost a significant amount of weight. If so, you may now qualify for a lower premium.
The cost and availability of life insurance depend on factors such as age, health, and the type and amount of insurance purchased. Before implementing a strategy involving life insurance, it would be prudent to make sure that you are insurable. As with most financial decisions, there are expenses associated with the purchase of life insurance. Policies commonly have mortality and expense charges. Any guarantees are contingent on the financial strength and claims-paying ability of the issuing insurance company. Optional benefits are available for an additional cost and are subject to contractual terms, conditions, and limitations.
What questions do you have? How can we help you? Please do not hesitate to call (912)387-0111 to speak to one of our advisors. Our main goal is to assist you in your financial plans.
May the Lord bless you and protect you.
May the Lord smile on you and be gracious to you.
May the Lord show you His favor and give you His peace.
Securities and
advisory services
offered through Triad Advisors LLC.
Member FINRA & SIPC.
Parable Financial Network and Triad Advisors are
not affiliated
IMPORTANT DISCLOSURES Broadridge Investor Communication Solutions, Inc. does not provide investment, tax, legal, or retirement advice or recommendations. The information presented here is not specific to any individual's personal circumstances. To the extent that this material concerns tax matters, it is not intended or written to be used, and cannot be used, by a taxpayer for the purpose of avoiding penalties that may be imposed by law. Each taxpayer should seek independent advice from a tax professional based on his or her individual circumstances. These materials are provided for general information and educational purposes based upon publicly available information from sources believed to be reliable — we cannot assure the accuracy or completeness of these materials. The information in these materials may change at any time and without notice.