Nov Newsletter 2019
November Thanksgiving Newsletter
Now, Meet Our Administrative Assistant, Jan Elkins Clark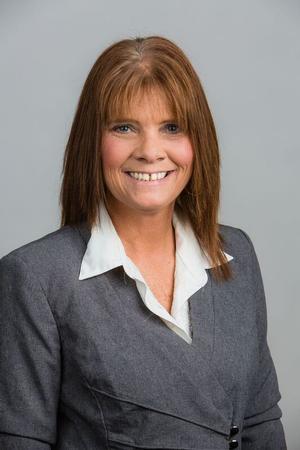 Jan

Elkins-Clark
Administrative Assistant
Jan Elkins Clark is the Administrative Assistant to Joey Cason, Paul Walker and Thomas Barnes. She has been in the financial industry since high school. She began her career in banking in 1983 and moved to investments in 2009. She has been with Parable Financial Network since 2014. Jan's role is assisting the advisors, clients and prospects in anyway possible. She graduated from CGCC in 2009 with a Business Administration degree.
Jan is from Waycross Ga and now resides in Darien Ga, with her husband, Randy. They are members of Bay Harbor Church of God. She has 3 sons, Justin married to Lindsay , Logan married to Corrissa and Tyler who at this time is in his last year of nursing. Justin and Lindsay gave her 2 grandsons, Brayden and Rylan and they have their "GIGI" wrapped. Family means alot to Jan and she strives to be the best mom and GIGI possible.
WHY WORK WITH JAN CLARK
Jan is a firm believer in follow up. Years ago while working at a bank, she was told to treat everyone who walks in the door or calls in the way that she would want her mom treated. She really took this to heart. Follow up is extremely important to you so that makes it important to her as well. If you have questions, you will get answers or you will get that call back letting you know she is still working on solution.
What are some tips for managing my money?
As with virtually all financial matters, the easiest way to be successful with a cash management program is to develop a systematic and disciplined approach. Spending a few minutes each week to maintain your cash management program, can help you keep track of how you spend your money and pursue your financial goals.
Any good cash management system revolves around the four A's — Accounting, Analysis, Allocation, and Adjustment.
Accounting quite simply involves gathering all your relevant financial information together and keeping it close at hand for future reference. Gathering all your financial information — such as income and expenses — and listing it systematically will give you a clear picture of your financial situation.
Analysis boils down to reviewing your financial situation once you have accounted for all your income and expenses. You will almost invariably find yourself with either a shortfall or a surplus. Ideally, you should be spending less than you earn. One of the key elements in analyzing your financial situation is to look for ways to reduce your expenses. This can help to free up cash that can either be invested for the long term or used to pay off fixed debt.
For example, if you were to reduce restaurant expenses or spending on non-essential personal items by $100 per month, you could use this extra money to prepay the principal on your mortgage. On a $130,000 30-year mortgage, this extra $100 per month could enable you to pay it off 10 years early and save you thousands of dollars in interest payments.
Allocation involves determining your financial commitments and priorities and distributing your income accordingly. One of the most important factors in allocation is to distinguish between your real needs and your wants. If you need to reduce your expenses, you may want to start out by cutting back on your discretionary spending. This can help free up cash that can either be invested for the long term or used to pay off fixed debt.
Adjustment involves reviewing your income and expenses periodically and making changes when necessary. Above all, be flexible. Any budget that is too rigid is likely to fail.
Using the four A's is an excellent way to monitor your financial situation to help ensure that you are on the right track to meet your financial goals.
What Is a Required Minimum Distribution?
A required minimum distribution (RMD) is the annual amount that must be withdrawn from a traditional IRA or a qualified retirement plan (such as a 401(k), 403(b), and self-employed plans) after the account owner reaches the age of 70½. The last date allowed for the first withdrawal is April 1 following the year in which the owner reaches age 70½. Some employer plans may allow still-employed account owners to delay distributions until they stop working, even if they are older than 70½.
RMDs are designed to ensure that owners of tax-deferred retirement accounts do not defer taxes on their retirement accounts indefinitely. You are allowed to begin taking penalty-free distributions from tax-deferred retirement accounts after age 59½, but you must begin taking them after reaching age 70½. If you delay your first distribution to April 1 following the year in which you turn 70½, you must take another distribution for that year. Annual RMDs must be taken each subsequent year no later than December 31.
The RMD amount depends on your age, the value of the account(s), and your life expectancy. You can use the IRS Uniform Lifetime Table (or the Joint and Last Survivor Table, in certain circumstances) to determine your life expectancy. To calculate your RMD, divide the value of your account balance at the end of the previous year by the number of years you're expected to live, based on the numbers in the IRS table. You must calculate RMDs for each account that you own. If you do not take RMDs, then you may be subject to a 50% federal income tax penalty on the amount that should have been withdrawn.
Remember that distributions from tax-deferred retirement plans are subject to ordinary income tax. Waiting until the April 1 deadline in the year after reaching age 70½ is a one-time option and requires that you take two RMDs in the same tax year. If these distributions are large, this method could push you into a higher tax bracket. It may be wise to plan ahead for RMDs to determine the best time to begin taking them.
.
Meaning of Thanksgiving - Expressions of Gratitude
The meaning of Thanksgiving has undergone numerous transitions -- an expression of gratitude for survival, a council's recognition of its flourishing community, submission of the local natives, the defeat over the British, resulting in a collection of our nation's traditions and values. Over the centuries, families added their customs to the Thanksgiving celebration, preserving that which they held most precious.
To gather in unity – It is refreshing and invigorating when people come together, in celebration of a common purpose. It is a reconciliation of differences as well as a time of healing. In sharing our victories as well as our struggles, we find strength and hope.
To teach the young – In stories retold, each generation brings purpose and significance to the richness of their heritage. Faded pictures, sentimental knick-knacks, even the prayer of Thanksgiving before the meal all form a Thanksgiving family legacy.
To prepare the heart – In gratitude, we humbly reflect upon all the gifts (family, friends, health) that saturate our lives. By "giving-thanks" we choose to extend ourselves and give to others less fortunate. Out of the abundance of our hearts, we are able to offer our resources to help others.
Meaning of Thanksgiving - Praise to God
In the Bible, the meaning of thanksgiving reflected adoration, sacrifice, praise, or an offering. Thanksgiving was a grateful language to God as an act of worship. Rarely, if ever, was thanksgiving extended to any person or thing, except God. "These things I remember as I pour out my soul; how I used to go with the multitude, leading the procession to the house of God, with shouts of joy and thanksgiving among the festive throng" (Psalm 42:4). Long before the colonists celebrated their successes, Nehemiah assembled two great choirs to give thanks for God's faithfulness in rebuilding the wall. " . . . The Levites were sought out from where they lived and were brought to Jerusalem to celebrate joyfully and dedication with songs of thanksgiving and with the music of cymbals, harps, and lyres" (Nehemiah 12:27).
The true meaning of Thanksgiving focuses upon relationship. Thanksgiving is a relationship between God and man. Upon their arrival at New Plymouth, the Pilgrims composed The Mayflower Compact, which honored God. Thanksgiving begins with acknowledging God as faithful, earnestly giving Him thanks, in advance, for His abundant blessings. ". . . In everything, by prayer and petition, with thanksgiving, present your requests to God" (Philippians 4:6). Thanksgiving is an attitude of the heart that reinforces an intimate relationship with God.
Parable Financial Network wishes you and your family a great day of fellowship together. Happy Thanksgiving!
EVENTS!
We will have our first seminar of 2020, January 7, at the Olive Garden in Waycross, Ga at 11:30 and 6:00 in Brunswick Ga also at the Olive Garden.
There will be a speaker who will give an overview on a private preferred stock. If you would like more information, please email Jan.clark@parablefinancialnetwork.com so she can place you on our RSVP list or you can schedule a meeting to talk to financial advisor now…WHY WAIT?
CLOSING OF OFFICE NOV 11 and 12
Our Brunswick and Waycross office will be close on Nov 11 and the 12. We will be traveling to Atlanta for a Triad conference. We really get excited about these conferences because we always bring back great ideas to serve YOU better! We will have limited access to emails and phone but we will do our very best to get back to you if needed. Thank you so much for your understanding .
Just a reminder. We are now located at 501 Gloucester Rd Suite 205, Brunswick Ga 31520.
<div style="box-sizing: border-box; margin: 0px; padding: 0px; border: 0px; font-style: inherit; font-variant: inherit; font-weight: inherit; font-stretch: inherit; line-height: inherit; font-family: Calibri, Arial, Helvetica, sans-serif, EmojiFont, " apple="" color="" emoji",="" "segoe="" ui="" notocoloremoji,="" symbol",="" "android="" emojisymbols;="" font-size:="" 12pt;="" vertical-align:="" baseline;"="">